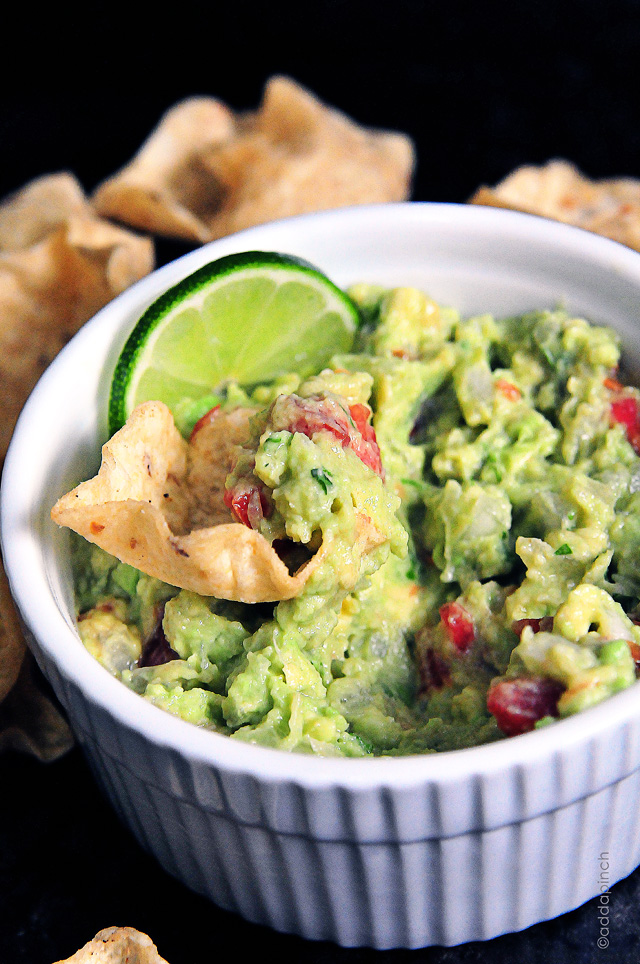 Guacamole is as necessary as Margaritas when it comes to eating tex-mex! And it's a lot easier to make than you think. Use this yummy recipe whenever you decide to get southern and spicy!
Here's what you'll need:
4 ripe Haas avocados
3 tbsp. freshly squeezed lime juice
1+ tsp. chula or your favorite hot sauce sauce
1/2 cup diced red onion
1 large garlic clove, minced
1 teaspoon kosher salt
1 teaspoon freshly ground black pepper
1 medium tomato, seeded, and small-diced
fresh cilantro
Directions:
 Cut the avocados in 1/2, remove the pits, and scoop the flesh out of their shells into a large bowl.
Add the lime juice, hot pepper sauce, onion, garlic, salt, and pepper and toss well.
Using a sharp knife, slice through the avocados in the bowl until they are finely diced.
Add the tomatoes.
Mix well and add salt and pepper, to taste.
Serve with your favorite tortilla chips and enjoy!