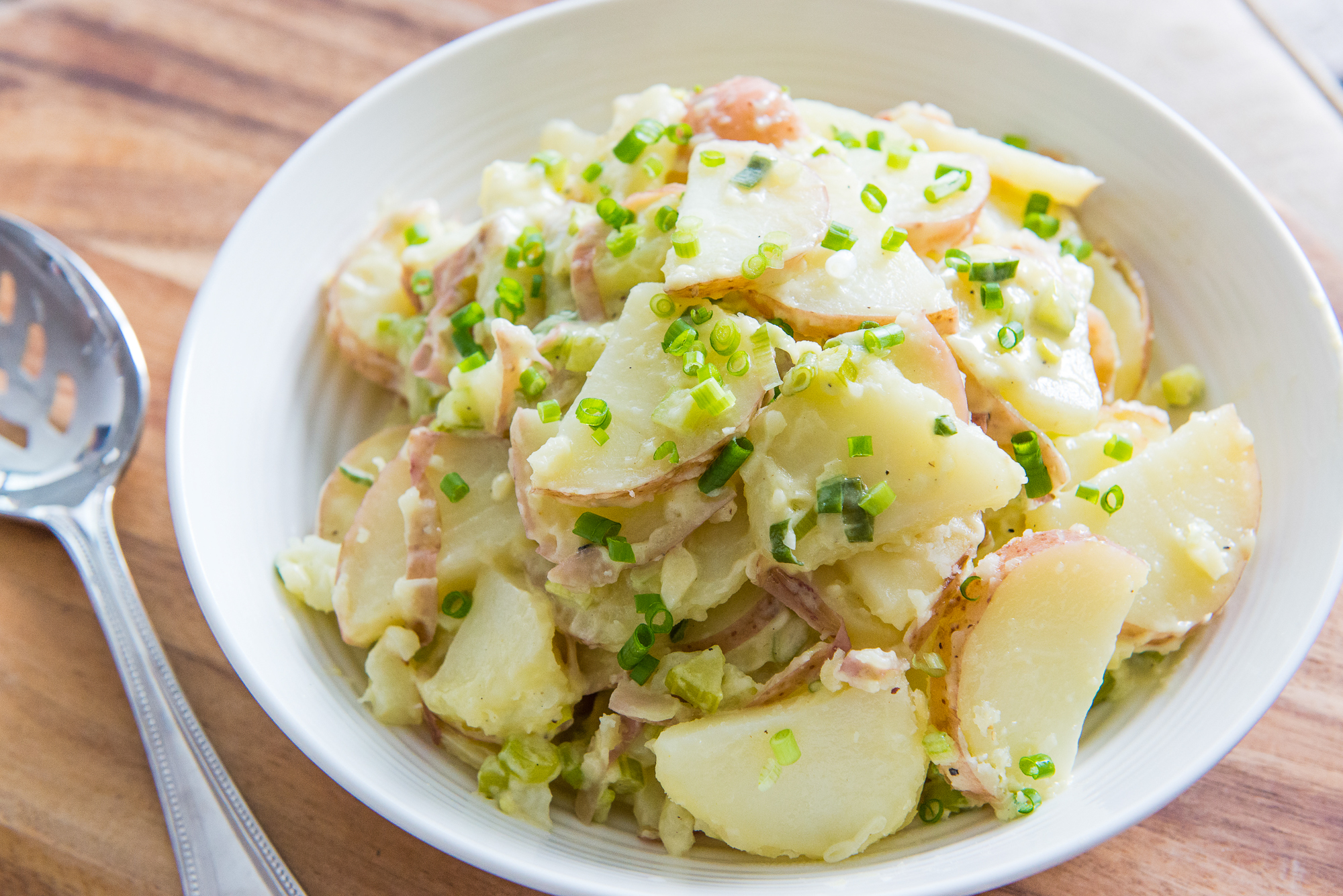 2 pounds red potatoes, chopped
½ cup mayonnaise
2 tbsp. mustard
2 tbsp. sour cream
1 cup finely chopped pickles
2 hard-cooked eggs, chopped
3 tablespoons and 1/2 teaspoon chopped red onion
3 tablespoons and 1/2 teaspoon chopped celery
1-1/4 teaspoons dill pickle juice
½ cup green onions
1/2 teaspoon salt
1/4 teaspoon ground black pepper
Place potatoes into a large potand cover with salted water; bring to a boil. Reduce heat to medium-low and simmer until barely tender, about 10 minutes. Drain. Rinse potatoes with cold water to cool completely; drain.
Stir mayonnaise, pickles, eggs, red onion, celery, mustard, vinegar, salt, and pepper together in a large bowl. Fold potatoes into the mayonnaise mixture. Top with green onion.