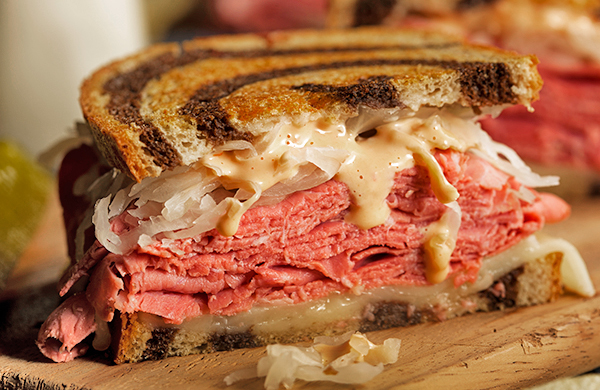 2 tablespoons butter
8 slices rye bread
8 slices deli sliced corned beef
4 slices pastrami
8 slices swisscheese
1 cup sauerkraut, drained
1/2 cup thousand island dressing
Preheat a large skillet or griddle on medium heat.
Lightly butter one side of bread slices. Spread non-buttered sides with thousand island dressing. On 4 bread slices, layer 1 slice Swiss cheese, 2 slices corned beef, 1/4 cup sauerkraut and second slice of Swiss cheese.
I drained the sourkraut but didn't rinse it, because we like the tangy taste of the sourkraut.
warm the sourkraut in the microwave first
Grill sandwiches until both sides are golden brown, about 15 minutes per side. Serve hot.