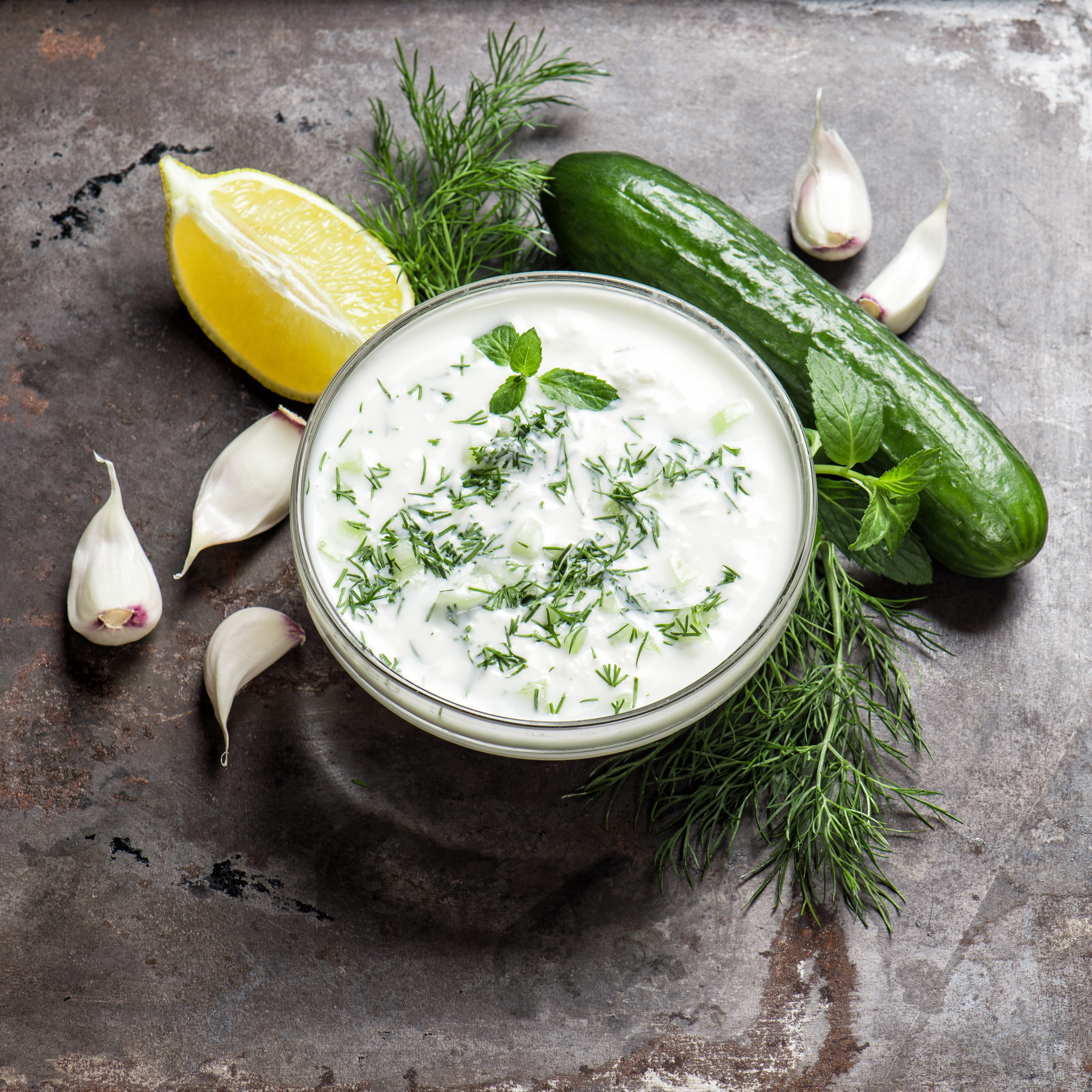 This tzatziki recipe is made with Greek yogurt so it's actually pretty healthy! Just mix all of the ingredients together and refridgerate about two hours before serving! Try it with Chicken Gyros and Greek Salad, yum!
Here's what you'll need:
1 32 oz container of plain Greek yogurt
2 large cucumbers, peeled, seeded and diced
2 tsp. garlic, minced
1 tbsp. dill weed
1/2 cup lemon juice
Salt to taste
Enjoy!