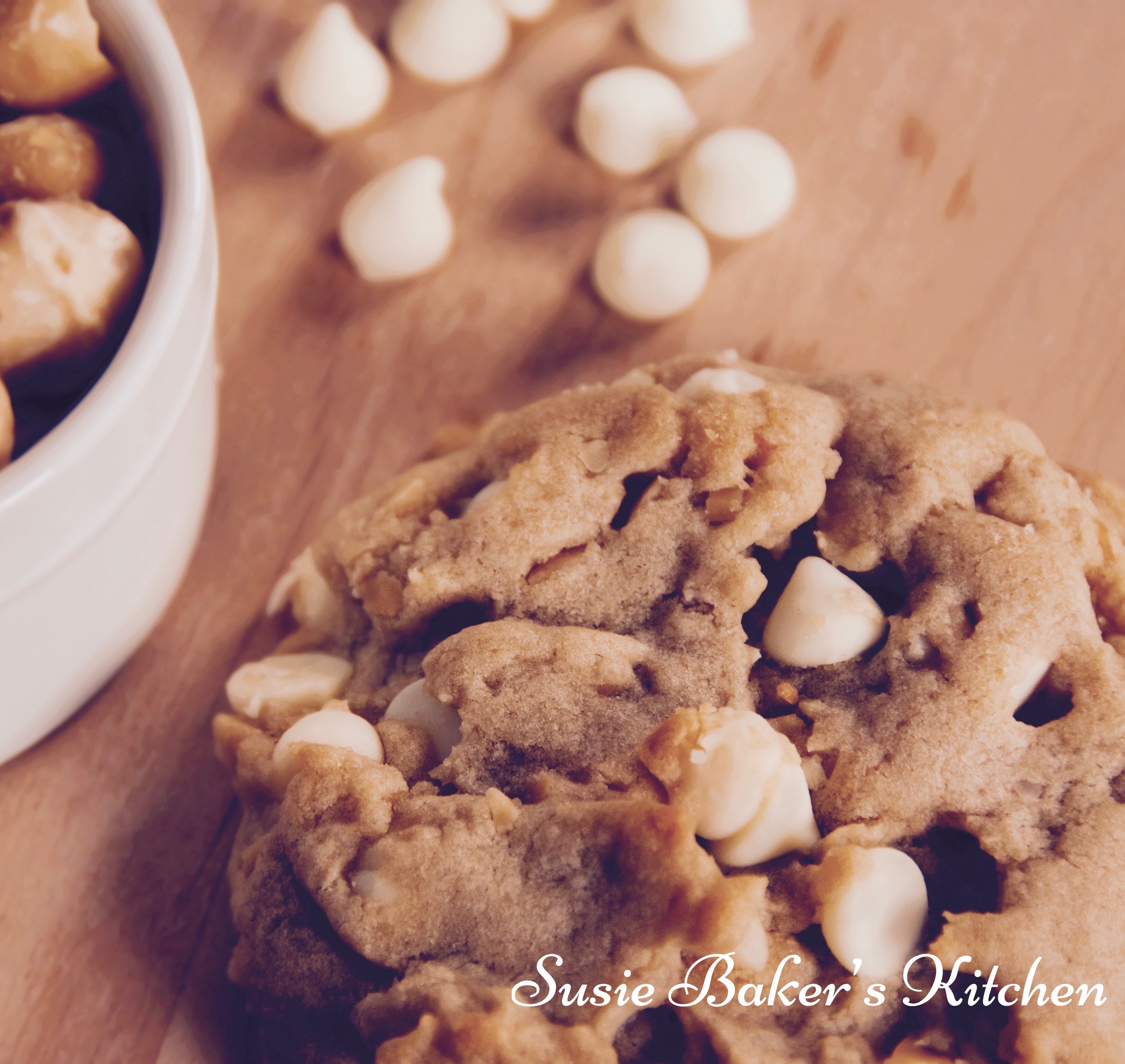 When I really want to treat myself, I'll make these cookies! Macadamia nuts are more expensive than walnuts and peanuts, other nuts I like to bake with. But they are absolutely worth it. As is this recipe.
Here's what you'll need:
¾ cup butter, softened
¾ cup brown sugar
¼ cup white sugar
1 egg
1 Tbsp vanilla extract
2 tsp cornstarch
1 tsp baking soda
Pinch salt
2 cups all-purpose flour
1 cup chopped macadamia nuts (I always use Diamond of California!)
⅔ cup white chocolate chips
Directions:
Preheat the oven to 350 degrees.
In the bowl of a stand mixer, cream together the butter, brown sugar and white sugar with the paddle attachment for about 2 minutes, or until blended.
Add in the egg and vanilla and beat to combine.
Add in the flour, cornstarch, baking soda and salt until a soft dough forms, then stir in the macadamia nuts and white chocolate chips.
Chill the dough for AT LEAST 1 hour until firm.
Line two baking sheets with silicone liners or parchment paper that's been misted with cooking spray.
Drop heaping, rounded Tablespoonfuls of dough onto each cookie sheet, leaving about 2″ apart.
Bake for approx. 8-10 minutes, rotating pans halfway through baking time to ensure even cooking. Cookies may appear underdone, but they'll continue to cook as they set up.
Allow the cookies to cool completely on the baking sheets before serving. You may top each cookie with additional white chocolate chips for a pretty appearance after removing from the oven, if you'd like.