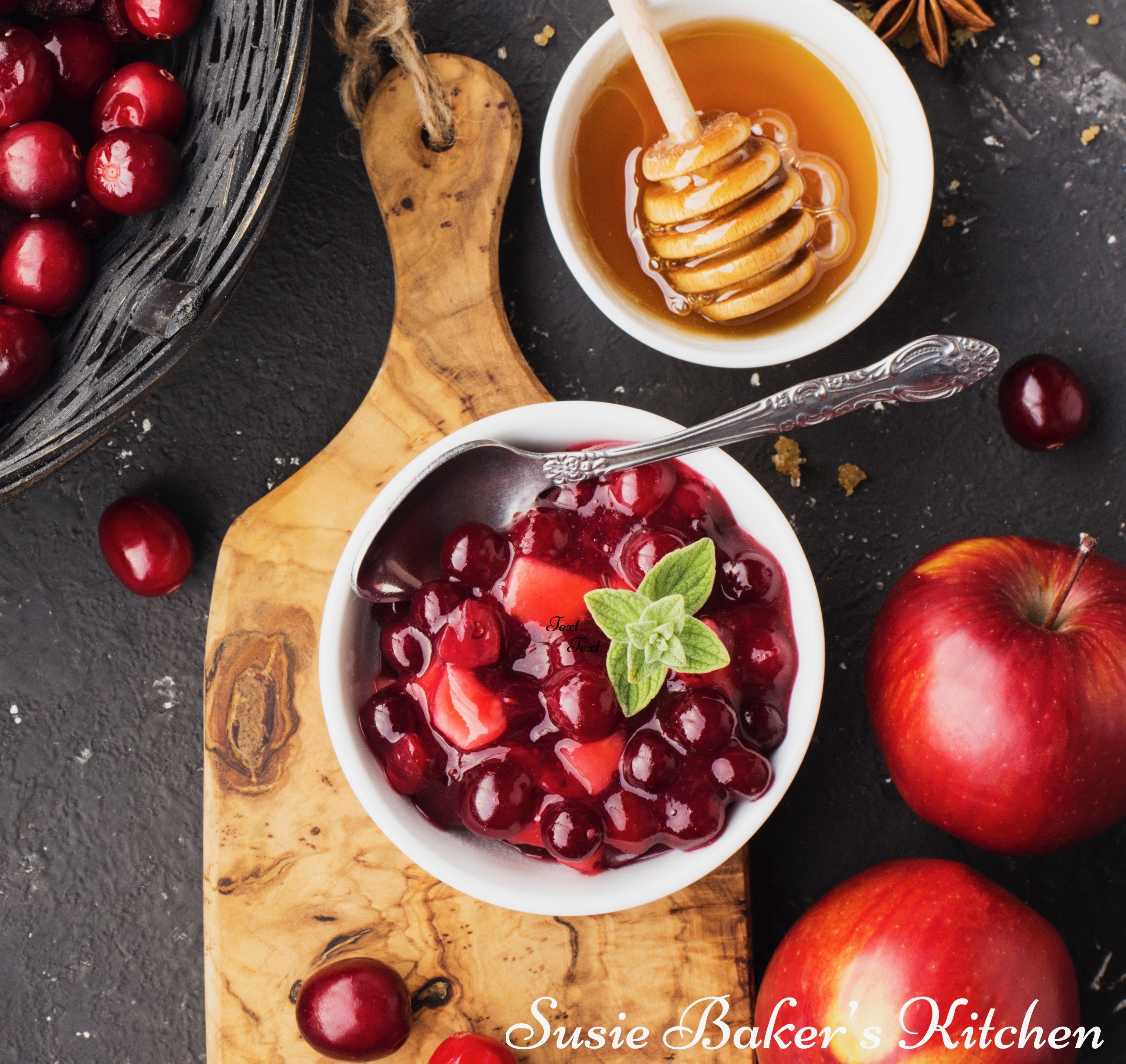 This is my sweetheart's recipe. When people say they don't like cranberry sauce it's because they haven't tried this recipe. Miss you, honey.
Here's what you'll need:
1 12 oz. package fresh cranberries
1 c. fresh raspberries
1 1/4 c. water
1 1/4 c. sugar
1 pkg. raspberry jello
1 pkg. cranberry jello
2 c. boiling water
3 c. ice
1 apple, diced
1 c. choped pecans
Directions:
Bring water and sugar to boil. Cook until sugar is dissolved.
Add raspberries and cranberries.
Bring water to boil again, the turn down to medium heat.
Cook raspberries and cranberries until most of the cranberries "pop."
Set aside and let cool to room temperature.
Boil water, then add to jello mixtures in a medium bowl.
Whisk for about 2 minutes, until jello is completely dissolved.
Add ice cubes and stir until ice is melted.
Add the jello to the sauce, then add apples and pecans.
Place in the refrigerator for a few hours. Stir every so often so the ingredients don't sink to the bottom.