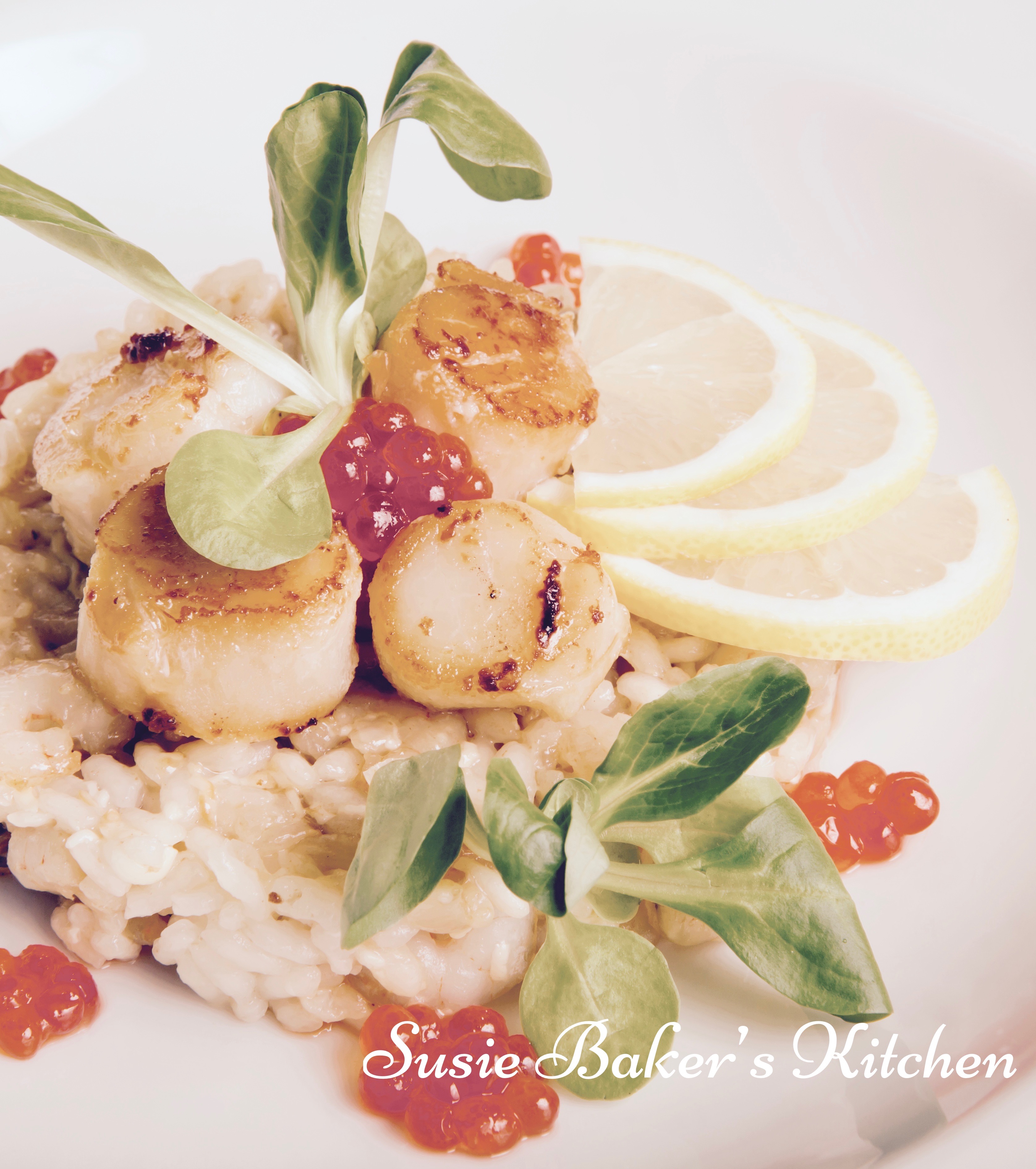 I was lucky enough to grow up near the water! I love scallops, and all seafood really. This recipe is super easy to make, and involves only a handful of ingredients. You'll never need another scallop recipe again, I promise.
Here's what you'll need:
1 and 1 and 1/2 lbs. sea or bay scallops
1 tbsp+ of butter or margarine, depending on how big your pan is
1 and 1/2 tbsp of minced garlic
 salt and pepper to taste
pinch of parsley
juice of lemon
Directions:
Begin by melting the butter over medium-heat. Use enough butter to cover the entire surface of the pan.
Once the butter is melted, add the minced garlic to the butter and let simmer for a minute or two until it becomes fragrant.
Place a handful of scallops in the pan. Do not overcrowd the pan, work in batches so the butter stays hot.
Let the scallops sear for about 5-8 minutes, depending on the size of the scallop. Flip the scallop when the bottom is seared.
Season the scallops with salt and pepper while they cook. Do not over season! You can always add more.
While the scallops are cooking, juice a lemon. Place the lemon juice in a bowl and sprinkle with parsley.
When the scallop is done frying, place the scallop in the lemon juice and stir around a couple times to cover the scallop with the juice.
Place aluminum foil over the lemon juice bowl to keep the scallops warm while you finish frying the rest of the scallops.
Serve warm and enjoy!